SafeDNS Recognized as the Must-Have IT Tools for IT Professionals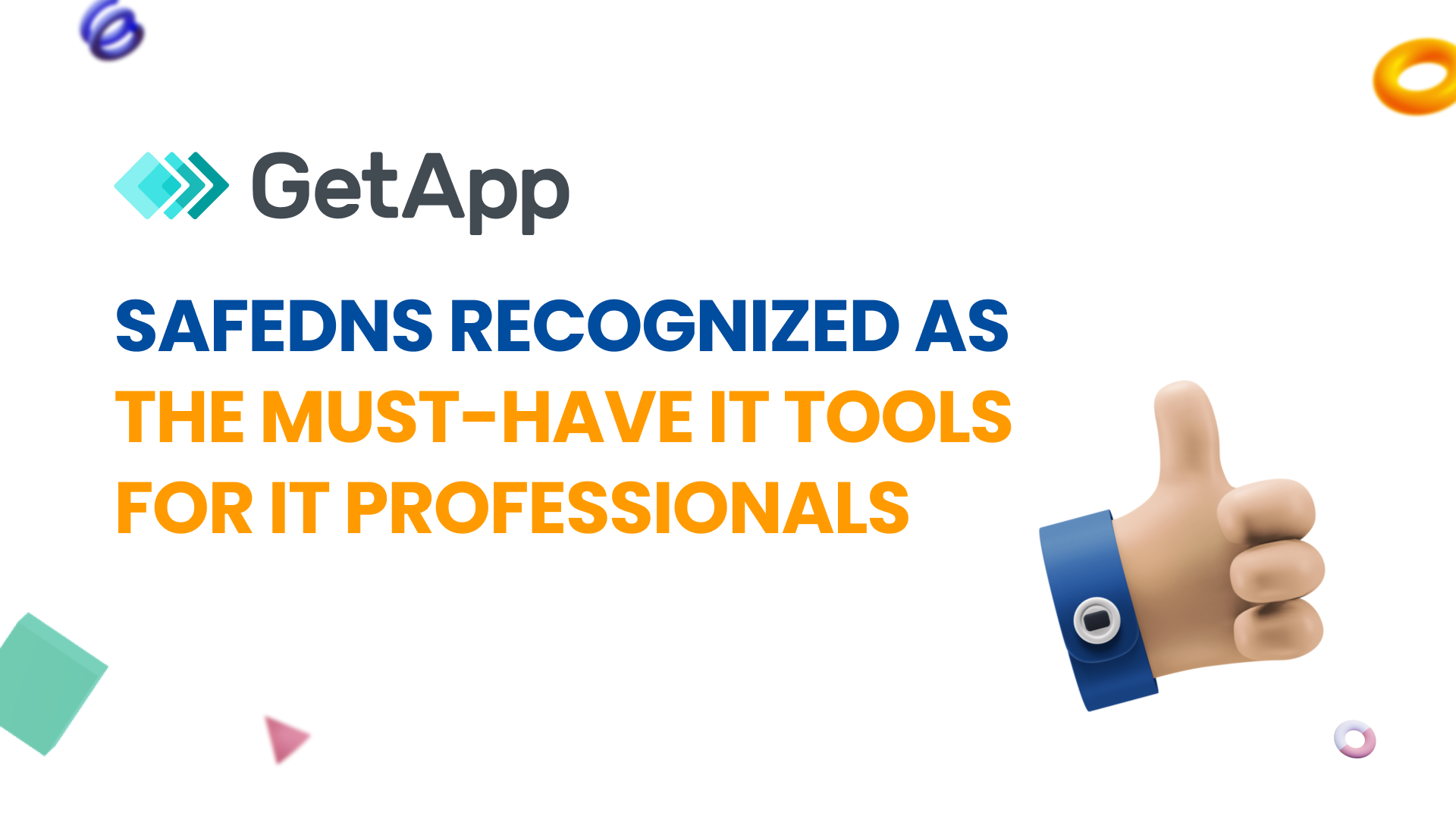 GetApp, an established software review, and recommendation engine, featured SafeDNS in its "10 Must-Have IT Tools for IT Professionals" report. With an overall rating of 4.7,SafeDNS was mentioned as one of the Must-Have IT Tools for IT Professionals with an overall positive rating of 97%.
Not only this, SafeDNS is a winner of not 1 but 2 GetApp Category Leaders reports in the first half of this year! Check out our incredible win:
SafeDNS has been a top-rated product on GetApp. Our users have made it possible! Check out our performance on GetApp -

Here's what our users have to say about us:
"SafeDNS is a really great product, we have been using it for over 5 years now and it's really robust. We deploy for all our customers internal networks and this includes our Azure infrastructure and it just works."
"We have been using this software for years and are very happy with the results. School and Parents are grateful for the safety this software brings to us. When I check our stats and can see the protection that is being provided. Makes us very happy."
Want to review SafeDNS? Click here.