SafeDNS Receives SourceForge Top Performer Award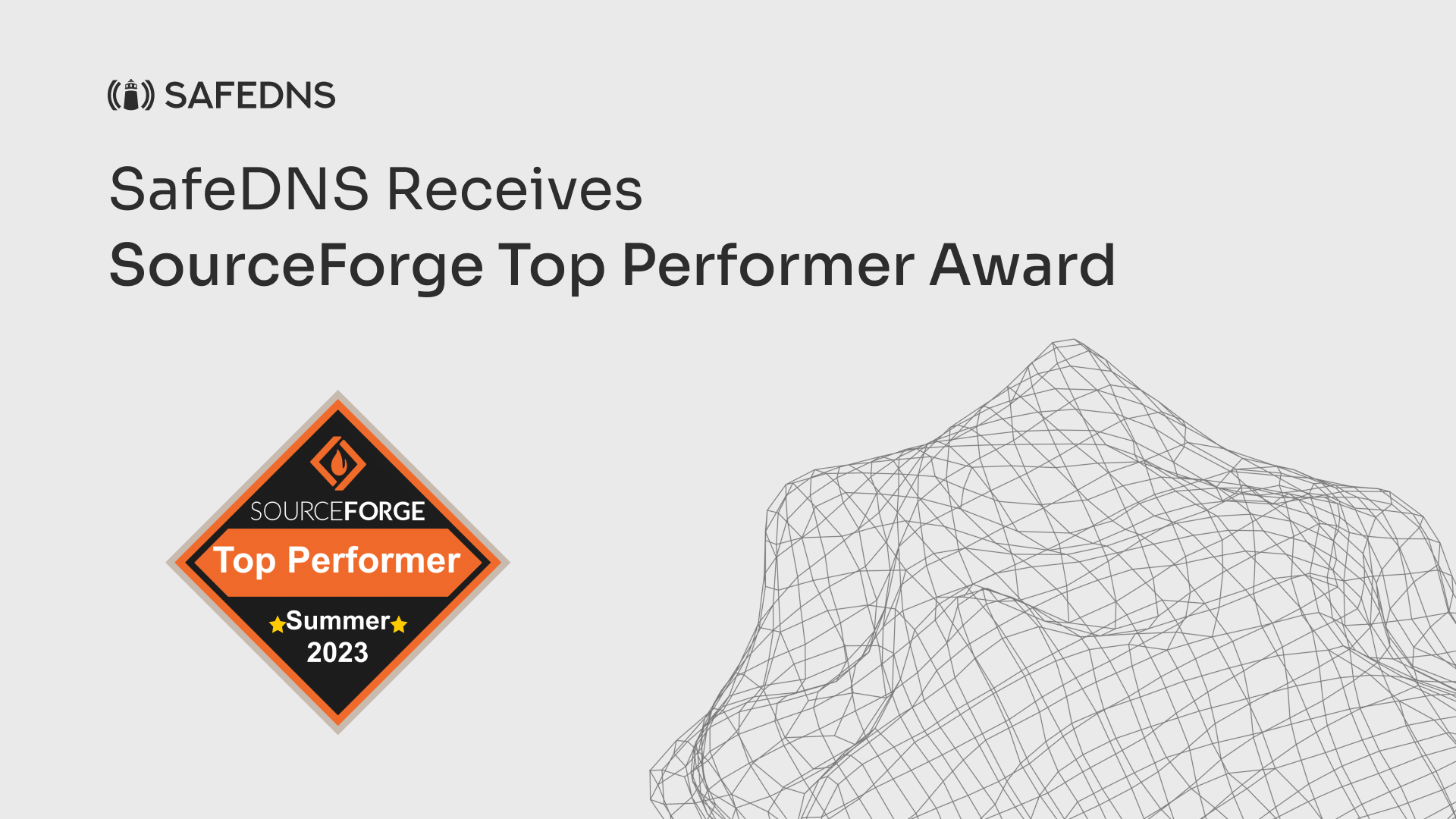 We are thrilled to announce that SafeDNS has been bestowed with the prestigious recognition of being a Category Top Performer by SourceForge! This acknowledgment is a testament to the hard work, dedication, and innovation of the entire SafeDNS team.
This accomplishment is not only a source of pride for SafeDNS but also a reaffirmation of the trust and confidence our users place in us. Our commitment to providing seamless, comprehensive, and cutting-edge DNS filtering services has consistently driven us to deliver excellence.
Great support and very effective system. Easy to setup for a multi-site company with many simple to use features and good written support materials. [Frank V.]
SafeDNS has always been driven by a customer-centric approach, striving to create an internet experience that is not only safer but also more efficient and tailored to individual needs. This recognition further motivates us to continue pushing the boundaries of what our service can achieve, constantly improving and adapting to the ever-evolving landscape of online threats.
Thank you once again for your unwavering support, and we look forward to bringing you even more groundbreaking innovations and enhancements in the future. Together, we will make the internet a safer place for all!
---
Start using SafeDNS for free
Take advantage of the SafeDNS trial period and try all the best features