SafeDNS named top-rated cybersecurity software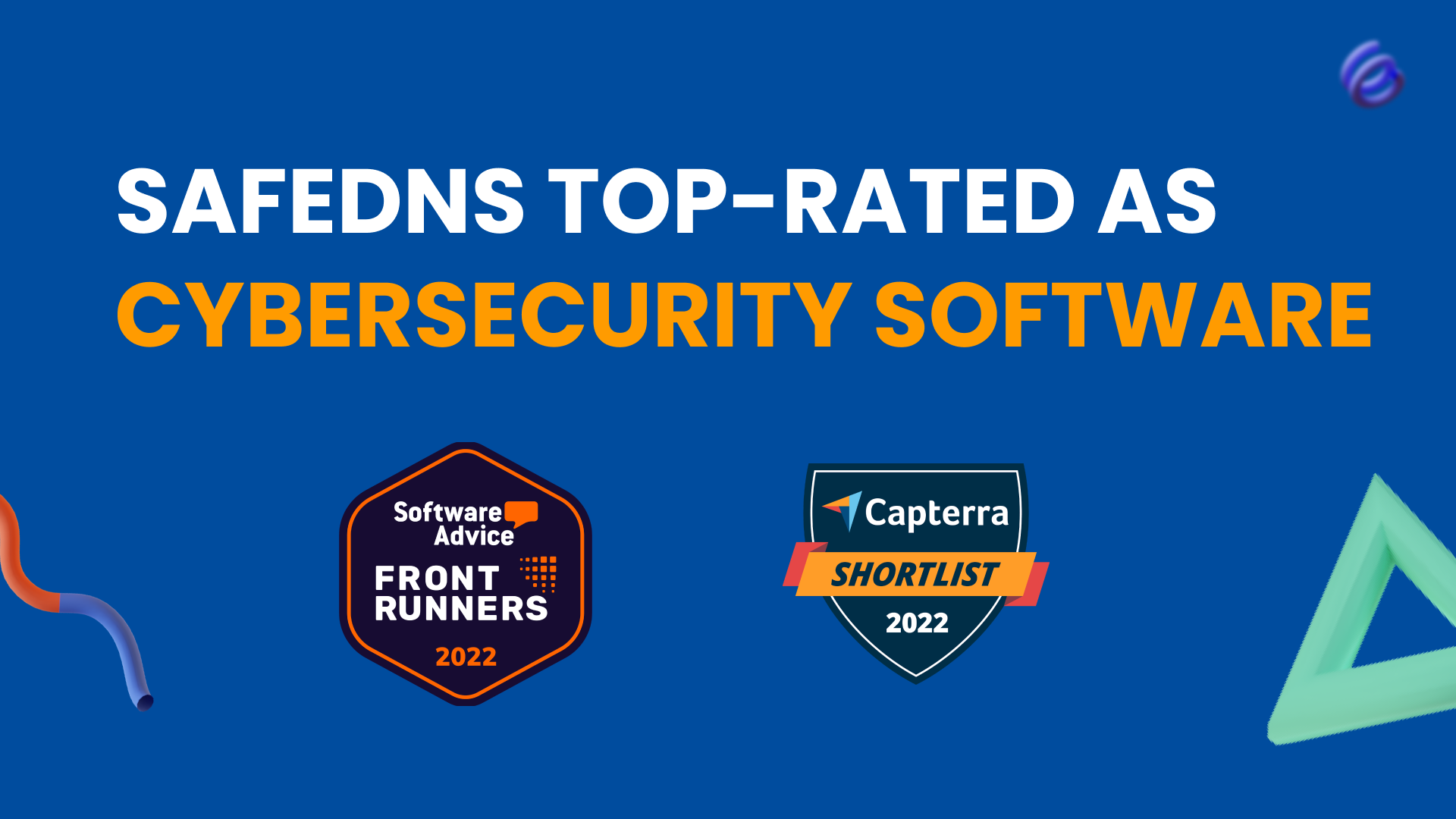 SafeDNS wins the Fall 2022 Top Performer Award in Cloud Cybersecurity Software category from SourceForge.
SafeDNS has been featured as a top-rated product in Software Advice's FrontRunner Report 2022 for Cybersecurity Software category.
Here's our placement in the Grid report: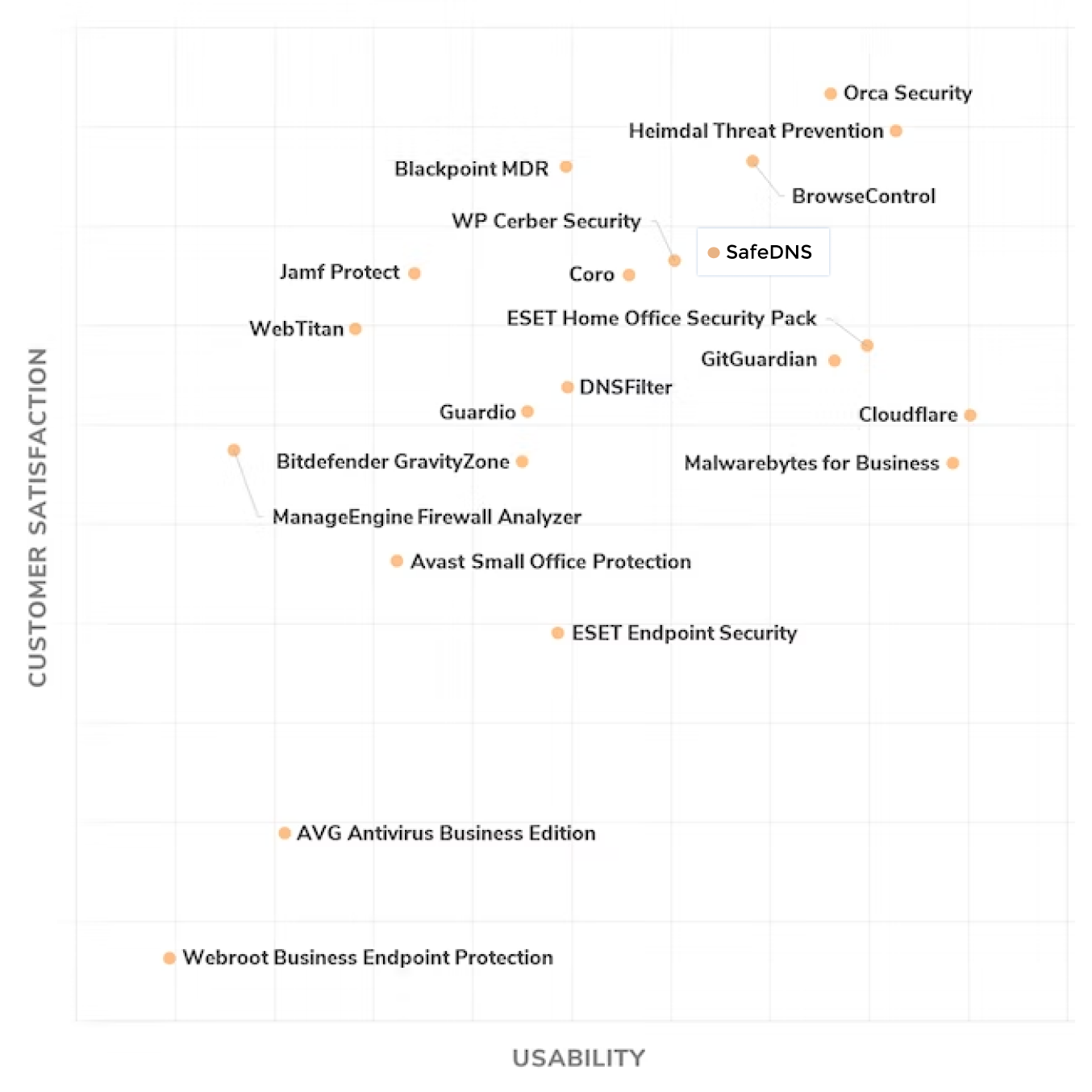 SafeDNS is also proud to announce its multiple award-winning streak in 2022 by Capterra. We were recognized in Capterra Shortlists in 2 categories this year as Emerging Favorite: Cybersecurity & Endpoint Protection.
Thanks to our clients who made it possible! We received some stellar reviews on Capterra:
"Safe DNS is a company that accomplishes what they commit to offering. They have great customer service and competitive pricing." [Scott M.]
"SafeDNS is a solid DNS based content filtering solution. The reliability and consistency is great." [Thomas M.]
"SafeDNS is a really great product, we have been using it for over 5 years now and it's really robust." [Jason T.]
To be as happy as our customers are with the DNS Security we provide, start your free trial for Business now with 20% off. Use code BlackFriday_20 at purchase.