SafeDNS Course: The Basics of Web Filtering and SafeDNS Dashboard Settings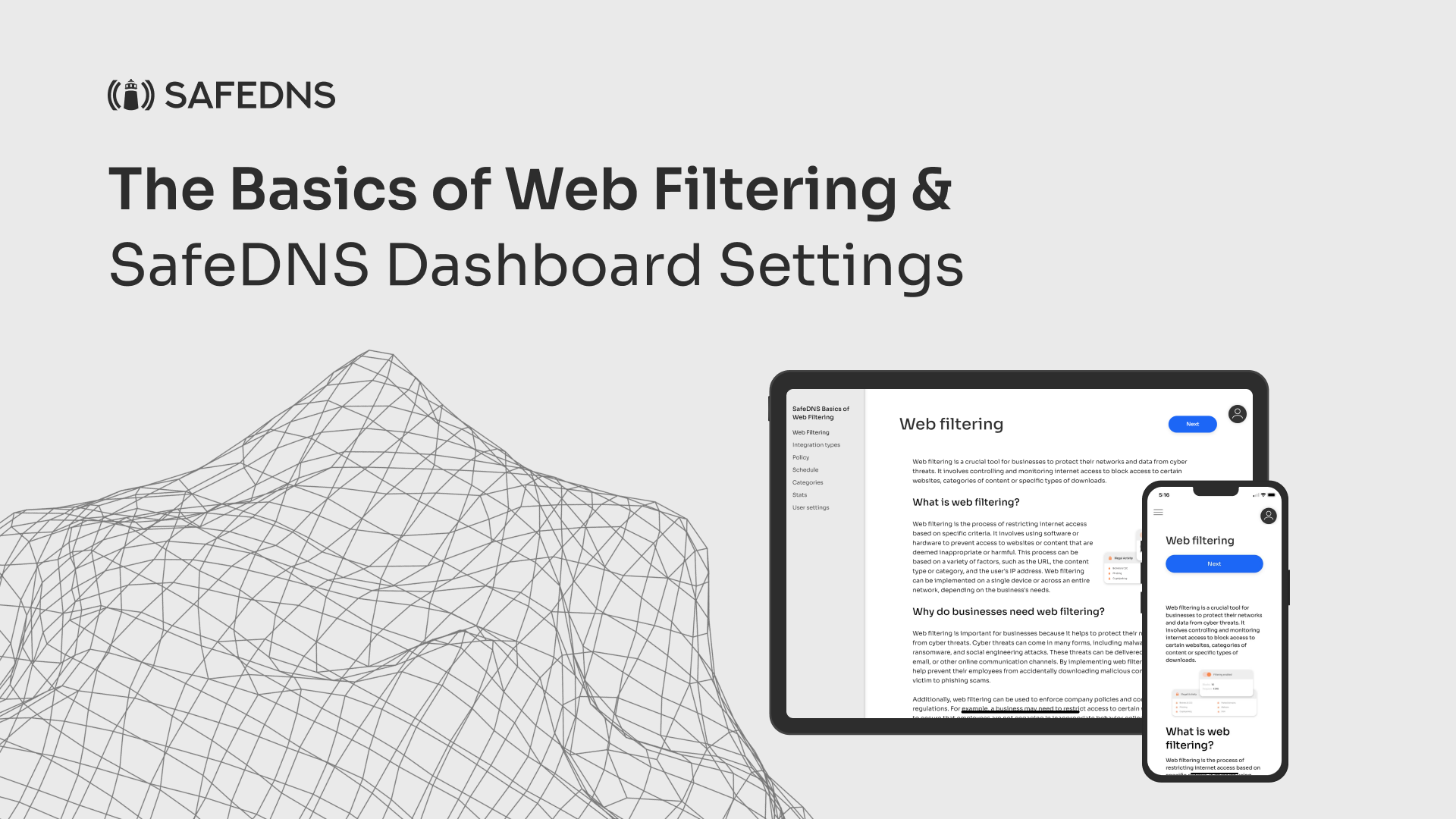 The internet plays a vital role in our daily lives, but its growth has led to online threats such as malicious websites, phishing scams, and malware that can harm your online security. Protecting your network from such threats is critical, and that's where SafeDNS comes in.
To help you understand how to use SafeDNS and web filtering, we're excited to introduce the SafeDNS course on the basics of web filtering and SafeDNS dashboard settings. This course is designed to teach you how to use the SafeDNS dashboard to configure web filtering settings and monitor network activity.
The course is divided into modules, each covering a specific topic related to web filtering and SafeDNS. Some of the topics covered include:
Introduction to web filtering
Creating allowlists and denylists
Setting up custom filtering rules
Monitoring network activity
SafeDNS dashboard settings and configuration
To complete the course, you'll need to create a SafeDNS account. Once you've registered, you'll have access to the SafeDNS dashboard and be able to follow along with the course material. The course is designed to be self-paced, and you can complete the modules at your own convenience.
Upon completion of the course, you'll receive a certificate of attendance, which demonstrates your expertise in web filtering and SafeDNS dashboard settings. This certificate can be valuable for IT professionals who want to demonstrate their expertise to employers or clients.
Overall, the SafeDNS course on the basics of web filtering and SafeDNS dashboard settings is an essential resource for anyone who wants to maintain a secure online presence. Whether you're a small business owner or an IT professional, the course will teach you the fundamentals of web filtering and how to use SafeDNS to protect your network from online threats. So, register today and start learning!
---
Start using SafeDNS for free
Take advantage of the SafeDNS trial period and try all the best features