New Case Studies: Client Success Stories with SafeDNS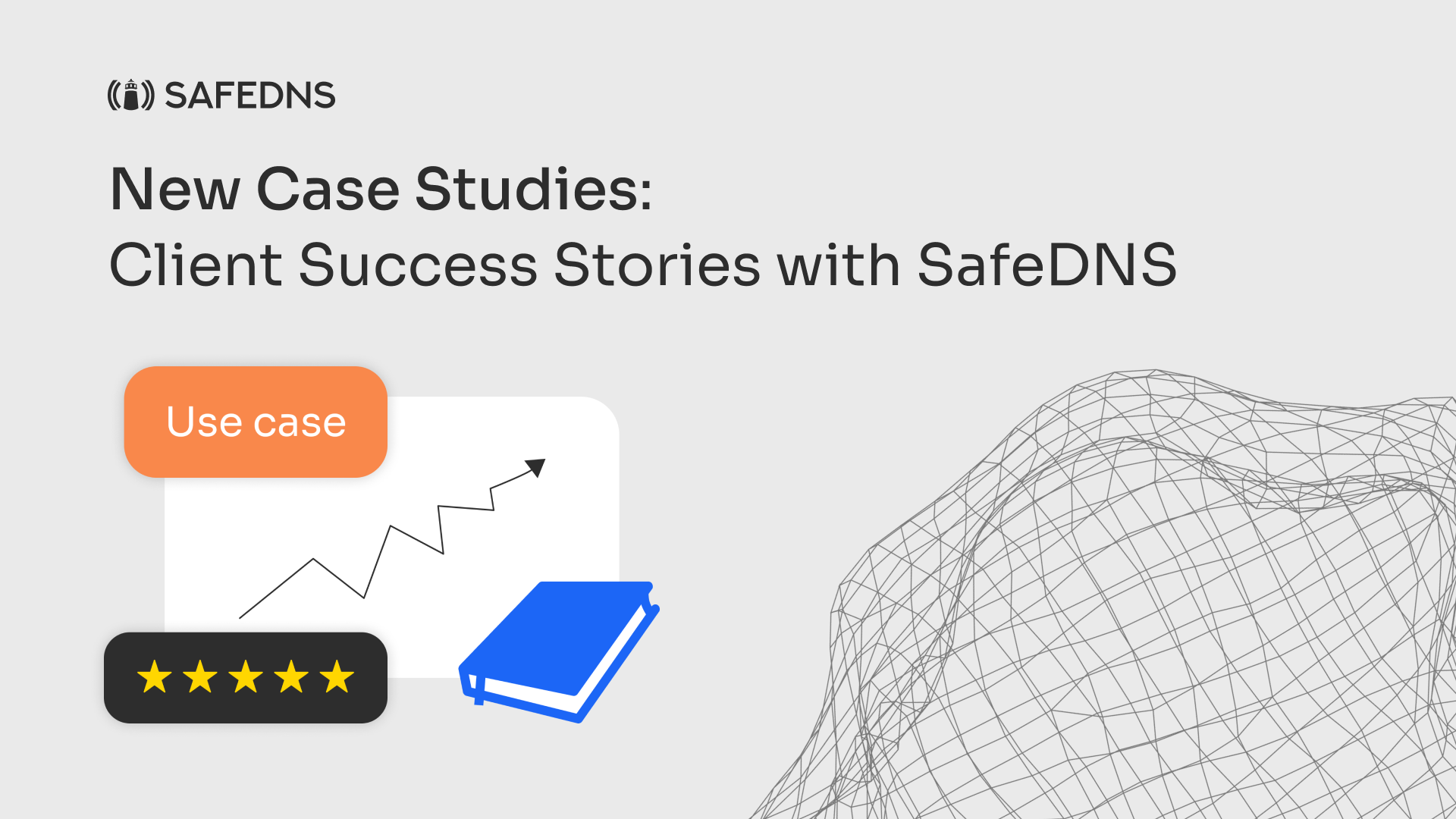 We're thrilled to share some exciting new case studies from our valued clients at SafeDNS! Our latest success stories come from Fox Techno Service, Hack-Inn, and Deteinco SLU. These companies have experienced firsthand the benefits of implementing SafeDNS solutions to safeguard their online activities. Here's what they had to say:
Wilco Ettema from Fox Techno Service emphasized, "The world wide web has many dangers. A large part, if not all, is captured by a properly configured SafeDNS solution. It gives the client and the MSP an extra layer of security."
Hack-Inn, another satisfied client, expressed their satisfaction with the collaboration, stating, "The cooperation with SafeDNS is fine. Fast response times. I would advise others to consider hiring the solution as it is a very good option."
Simó Albareda from Deteinco SLU shared their positive experience, saying, "Highly efficient hardware-independent solution, reasonable price, ease of deployment and management, and great support. We are very happy with the SafeDNS solution."
We encourage you to read the full case studies on our website, where you'll find more details about how SafeDNS has helped these clients enhance their online security. We constantly update our case studies section to showcase the diverse range of organizations benefiting from SafeDNS solutions.
At SafeDNS, we remain committed to providing top-notch protection against online threats. With our advanced technology, proactive approach, and dedicated support, we aim to ensure a secure and productive online environment for businesses of all sizes.
Stay tuned for more exciting updates and success stories from our clients!
---
Start using SafeDNS for free
Take advantage of the SafeDNS trial period and try all the best features