New AppBlocker feature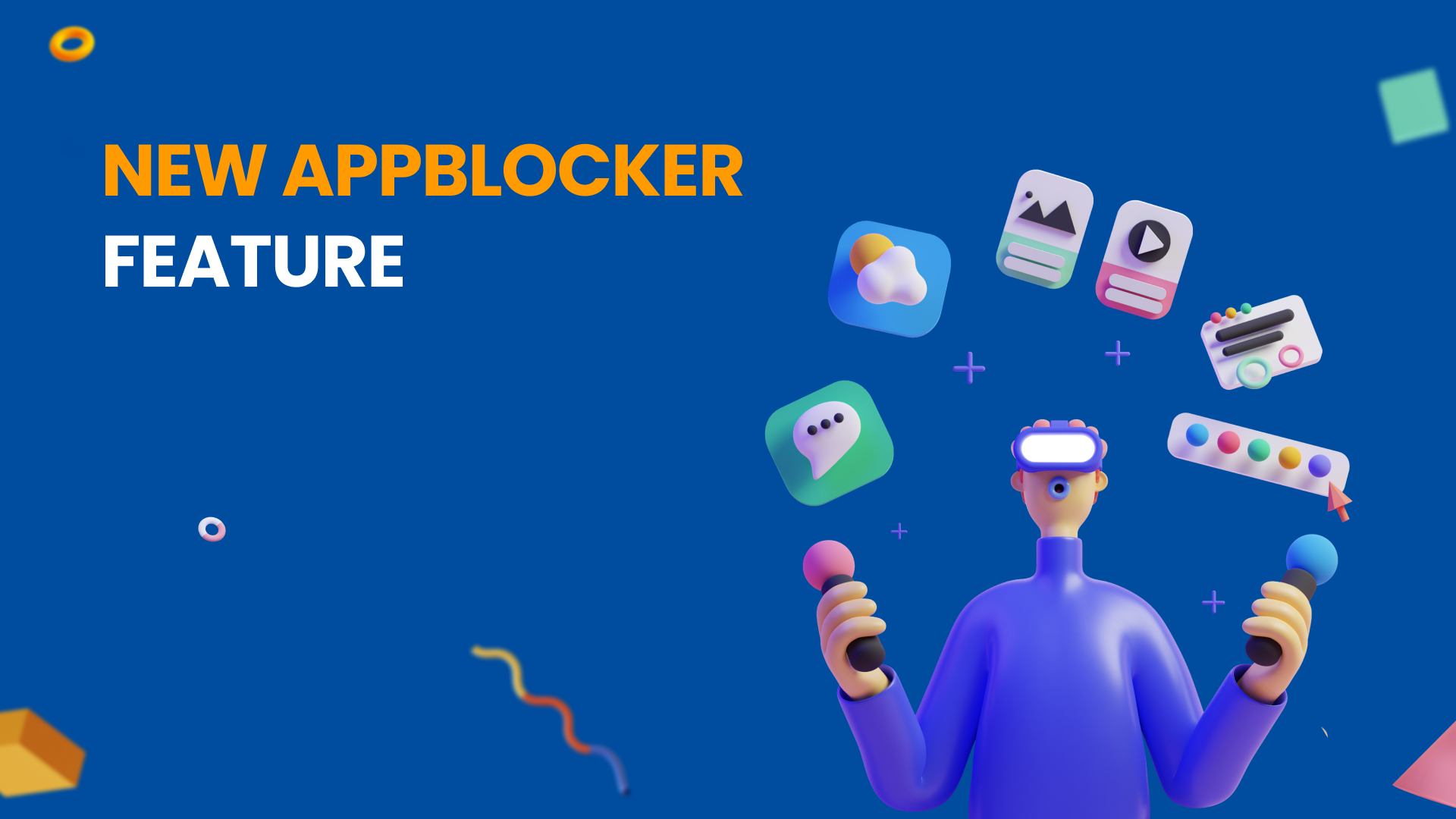 As you might have already noticed, our dashboard has a "new" flag - it means AppBlocker is now added to the SafeDNS infrastructure.
AppBlocker is a feature that blocks access to various groups of apps. It helps users keep the business infrastructure safe with a more granular filtering & easily block all domains related to certain applications, such as file sharing, system monitoring, VPNs etc. Basically, any apps that might bring any cybersecurity risks upon your business or data theft to your system.
The apps form groups for blockage:
ecosystems (Apple, Google, WeChat and more),
file sharing services (Dropbox, uTorrent, 4shared and more)
messaging apps (Slack, Snapchat, Viber and more),
portals (Baidu, Yahoo etc),
technology services (GitLab, GitHub),
VoIP (RingCentral, Zoom, LogmeIn and more),
VPN services (NordVPN, CyberGhost VPN and more),
cybersecurity services (Shodan, Zscaler),
financial services (Ethermine, Flypool and more),
mail services (ProtonMail, Thunderbird, Hushmail and more),
remote desktop services (RemotePC, AnyDesk, TeamViewer).
To see the full list of apps to block, check out the Categories tab in the dashboard, and then choose AppBlocker.
The user is free to choose any app or app group to block, as the list is fully customizable.
Try it out and see for yourself!
Follow the link and join us live at the webinar on 18 May at 2 PM (EDT), where our specialists will show you how to use AppBlocker effectively and answer all your questions.