Why Parental Controls On PlayStation Network Is Important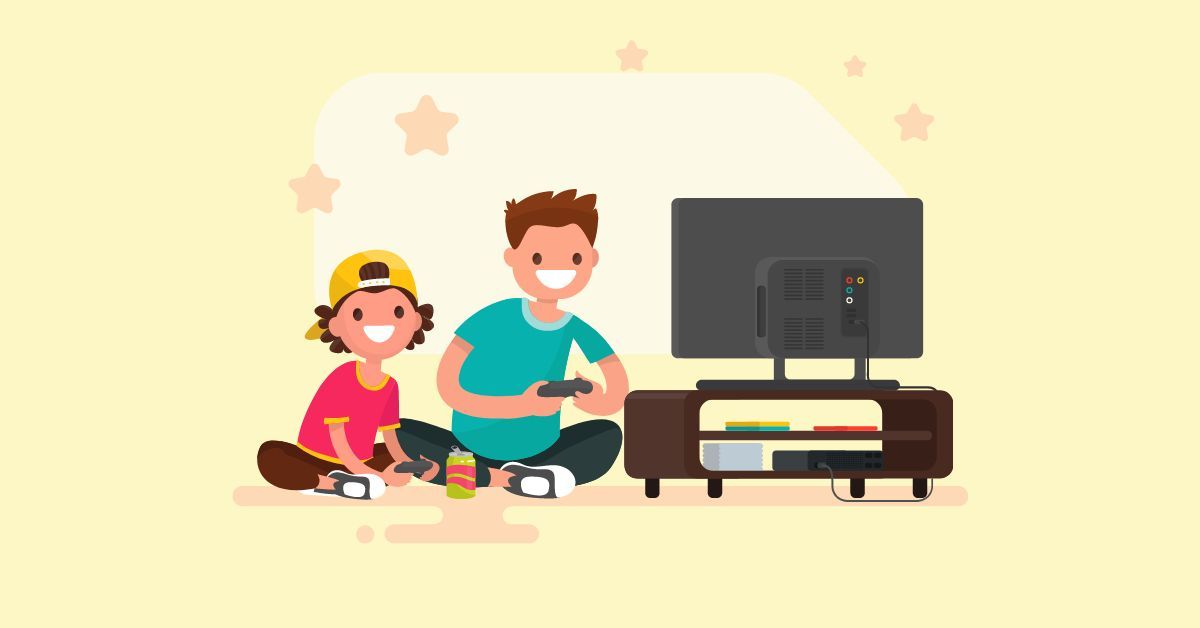 From cinematic battles in Final Fantasy, 2D/3D fighting with Mortal Kombat, to picks and rolls with NBA 2K21, the choice is endless for kids to enjoy themselves by spending hours on their Sony device, PS4/PS5; as a parent, you are not helped by the creativity of video games' producers who keep adding new features that will definitely make your kids addicted.

What's more, the permanent malicious attacks that take place via shared links in chats with other players is something that can turn into a nightmare for your family. For instance, explicit content, ransomware, and other web-based threats.

However, there is good news, especially if playing games becomes addictive or negatively affects your kids' school results, or threaten their online security. This article discusses a few tips that can have your back while you are at work or away from kids. Parental controls and web filtering.


1)How to set Parental controls

To set parental controls on your kids' PS4/PS5, you will need your parent account for PlayStation Network (PSN) and other separate accounts, let's say, two in addition if you have two kids, and three if you have three kids, and so on. That makes you the family manager or someone can add you as guardian if they are the family manager on PSN. Don't get overwhelmed by the term, it is simply a digital media entertainment service provided by Sony Interactive Entertainment.

Then, you can start setting parental controls and time limits. But for this to work, Play Time and Parental Controls ought to work all together to help you manage your kids' activities on PSN on their PS4/PS5. You will be able to do the following:


Monitor and control access to games, videos, and applications.
Block user-generated streams, video, streams, and pictures.
Control playtimes.
Disable text, video, and voice chat messages.
Manage purchases from the family manager wallet.
Appoint other adults in charge of parenting as "guardians." This gives them almost the same rights as you.
How to set up Playtime limits
When your kids arrive at the end of their given playtime, notifications will show up at the top of their screen to inform them when they have to save and quit. If you are the Family Manager, you can set their log out automatically whenever their playtime is over.

If you do not have an account, kindly follow the steps below first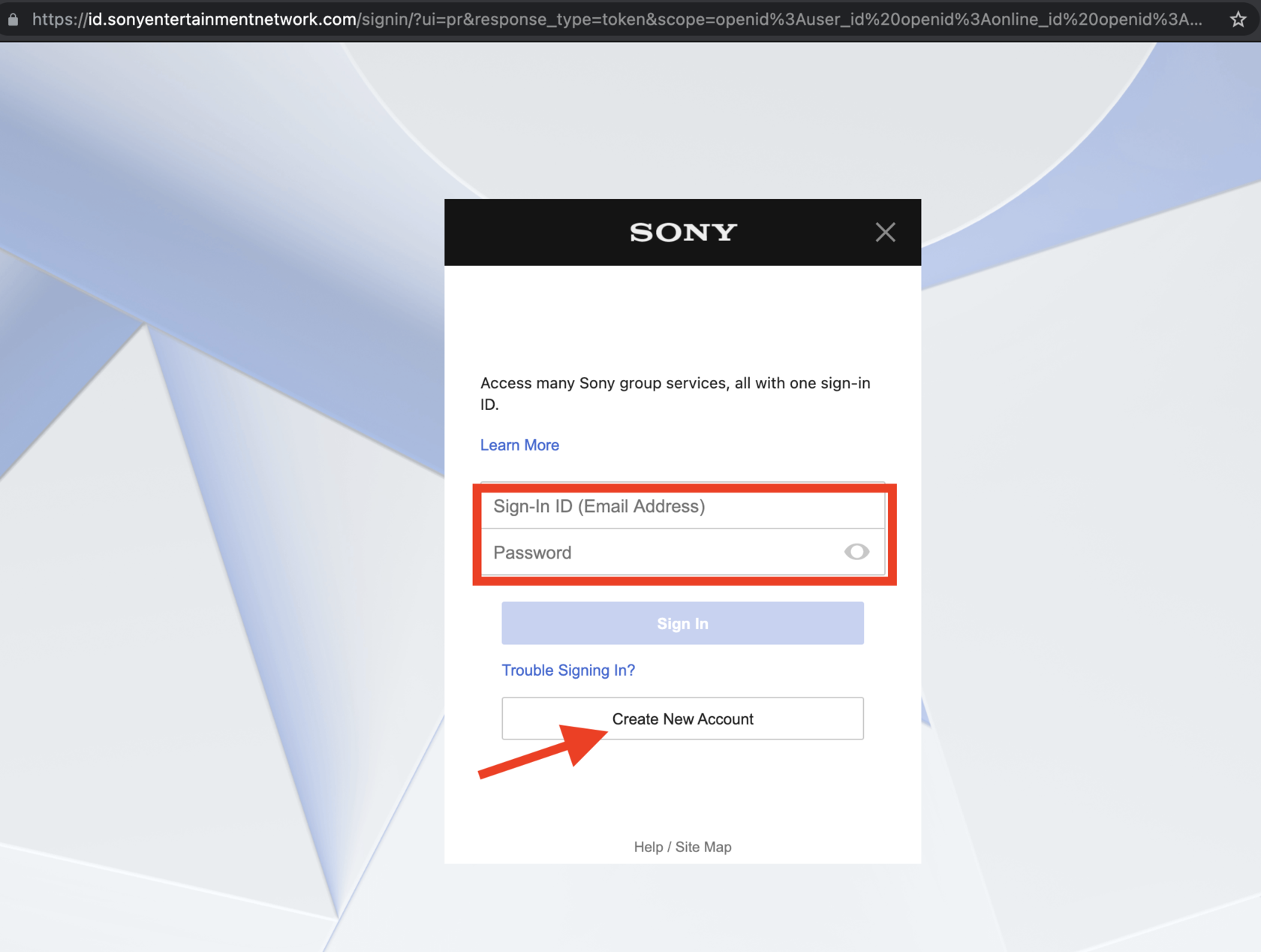 Go to Family Management, then add Family Member(in this case you), and finish the registration.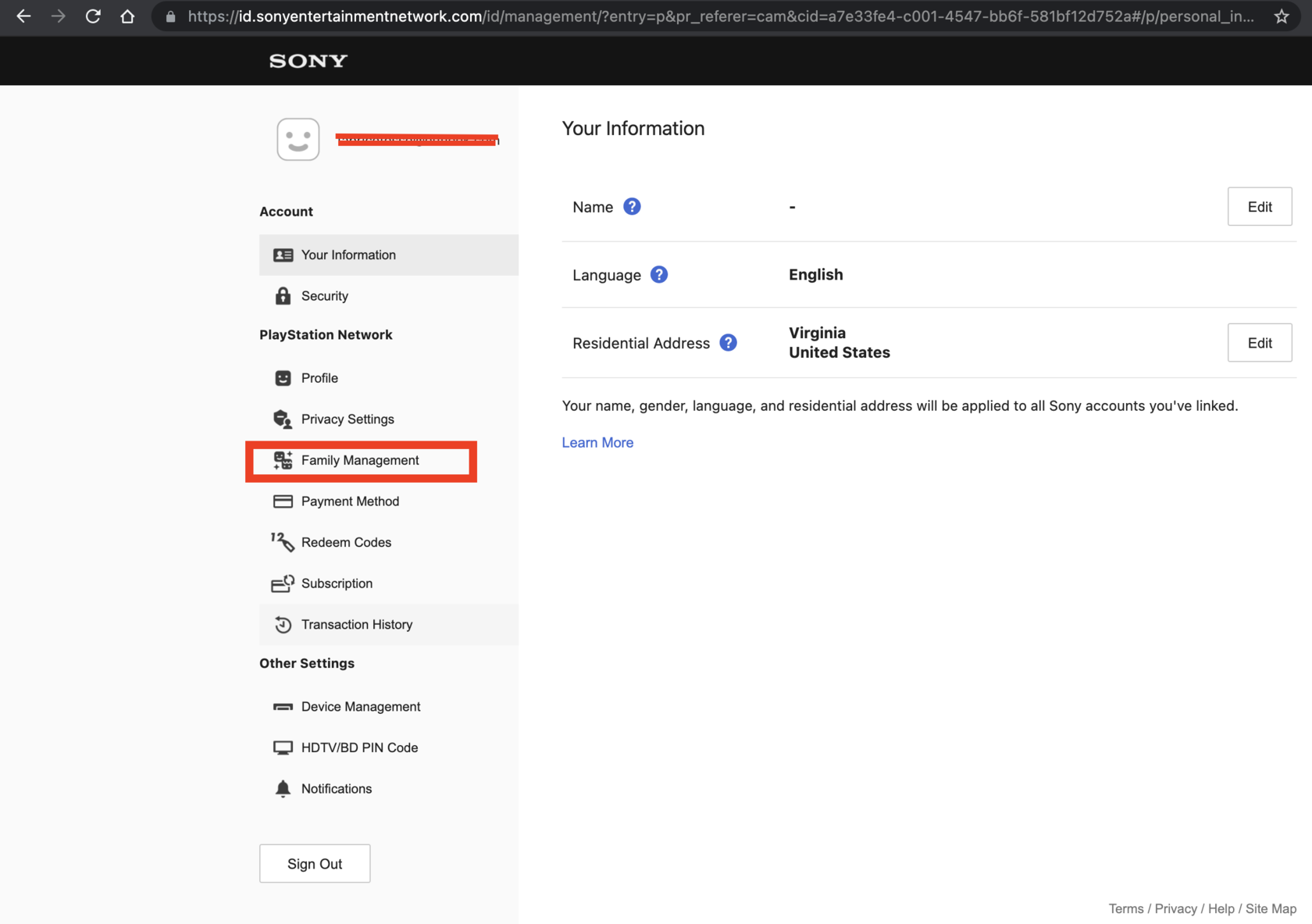 Then, choose Add a Child. You will be asked to insert an e-mail (the one used by your kids or that you've created for them).
Enter the kid's name and date of birth, then click Next.
Accept the User Agreement to continue.
Then follow the instructions to set parental controls for the chosen kid.

If you already have an account, simply follow the steps below


Copy and paste this to your browser www.playstation.com/acct/family and sign in with your family manager's or guardian's account for the kid's account you wish to manage.
Click the child family account, then Edit next to the playtime limit.
Save to apply your new settings.

However, there are a few things to take into consideration. Your kids might be tech-savvier than you, so make sure to set restrictions with passcodes, which prevent your child from changing parental controls settings on their PlayStation.

And if you won't always be around, you might add another family member via your settings.


2)How To set a Web Filter on PSN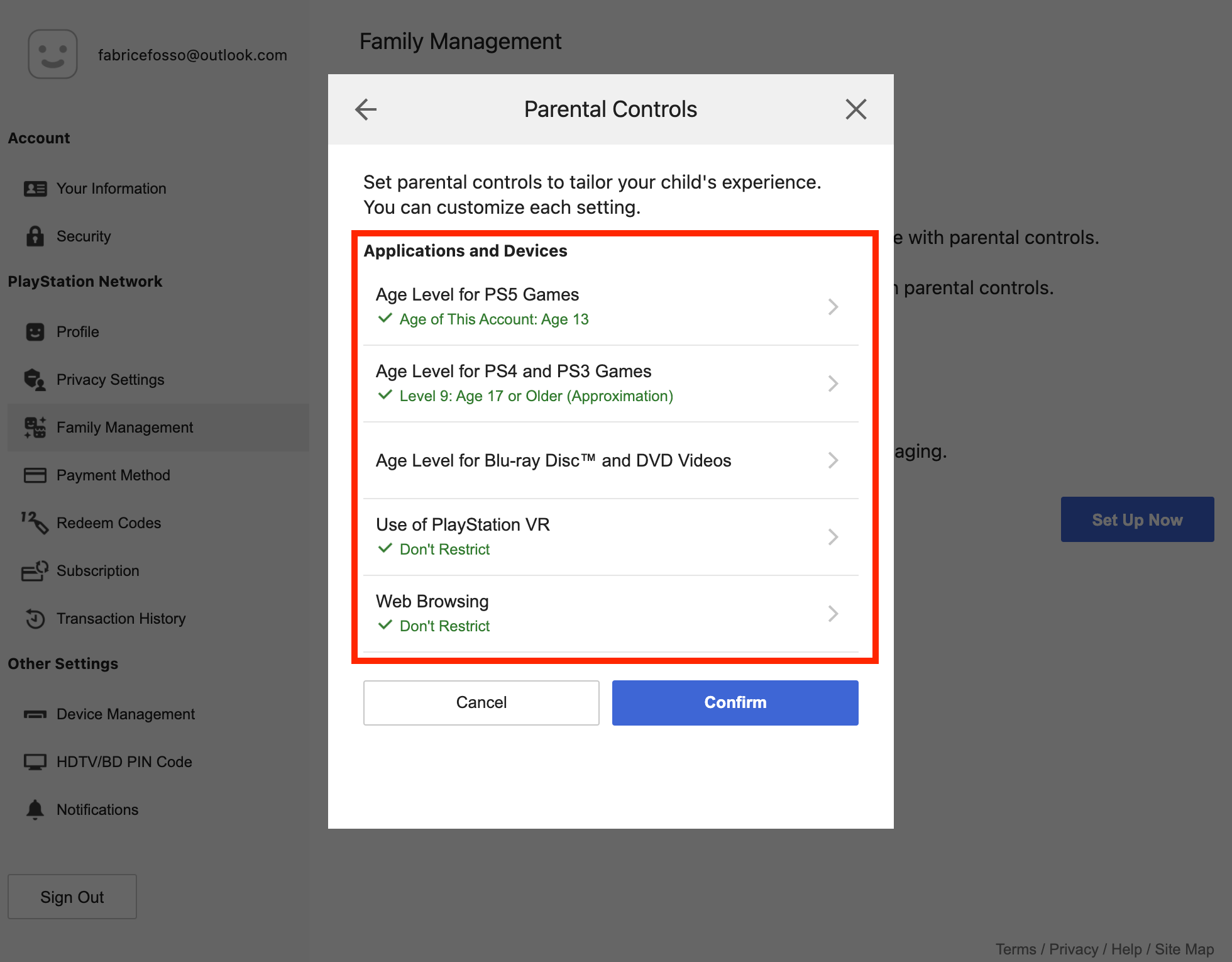 As you can see, web browsing is not restricted by default. You might have noticed this window popping up while adding a child account.

To block online threats or prevent any malicious attacks, you have two ways.
1)Opt for Trend Micro Kids Safety, a web filtering service via PSN by going to PlayStation Store and looking for 'Trend Micro'.
2) Purchase a well-known, cost-effective, and best-in-class web filter like SafeDNS.


a)Trend Micro Kids Safety
Select the subscription you would like to sign up for and check out via the cart.
If you need both Kids Safety and Web Security, you can opt for a 2-in-1 by selecting 'Trend Micro for PlayStation 4'.

How to enable your filter:


Go to Settings and select Parental Controls/Family Management > PS4/PS5 System Restrictions > Web Filter > Trend Micro for PlayStation 4 Settings.
Then, type the system restrictions passcode. If you haven't had this set, by default it is 0000.
Tick the filter you want to enable. Your Web filtering is now ready.
b)SafeDNS Web Filtering For Homes
If you have found the setup of web filtering via PSN complicated, you can simply call a SafeDNS expert that will advise you without any fees and help you set up SafeDNS web filtering for Homes.

The good thing is, SafeDNS web filtering will be set up for all the devices owned by your kids and connected to your network.

Thus, instead of focusing on their PS4/PS5, while an online threat can hit them on their laptops or computers, you have a 360 control, which is real peace of mind. Get started for free here for 15 days.