Router Setup Guide with static IPv4
You can follow the video guide on YouTube:
Or follow the text instruction here:
The first step would be changing your router's DNS servers to SafeDNS addresses - 195.46.39.39 and 195.46.39.40
Usually, DNS settings change available under the tab "WAN" or "internet" in the network parameters section.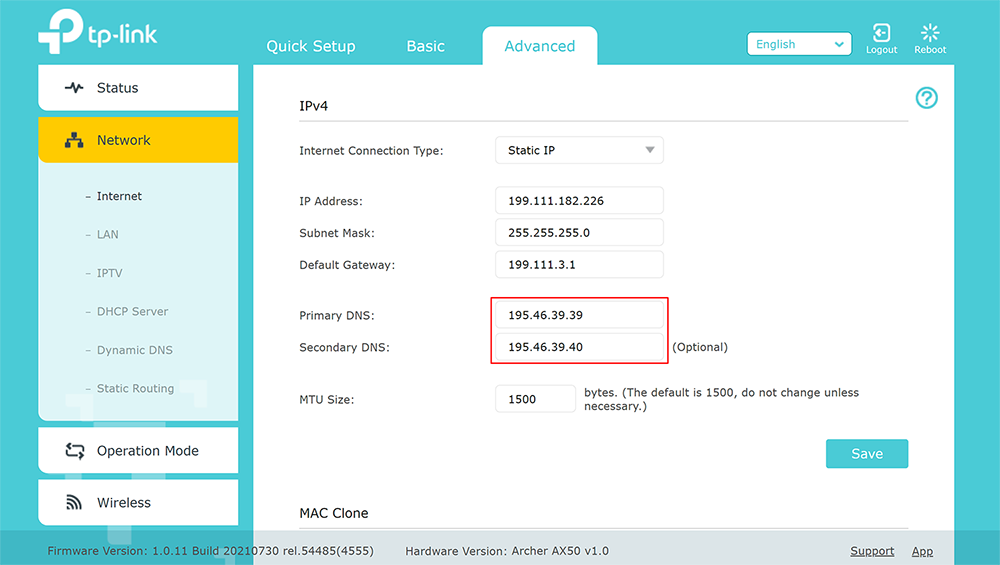 After that, go to SafeDNS Dashboard > Settings > Devices and copy your IP address to the "IP addresses / DynDNS" box, choose a policy, and click "Add".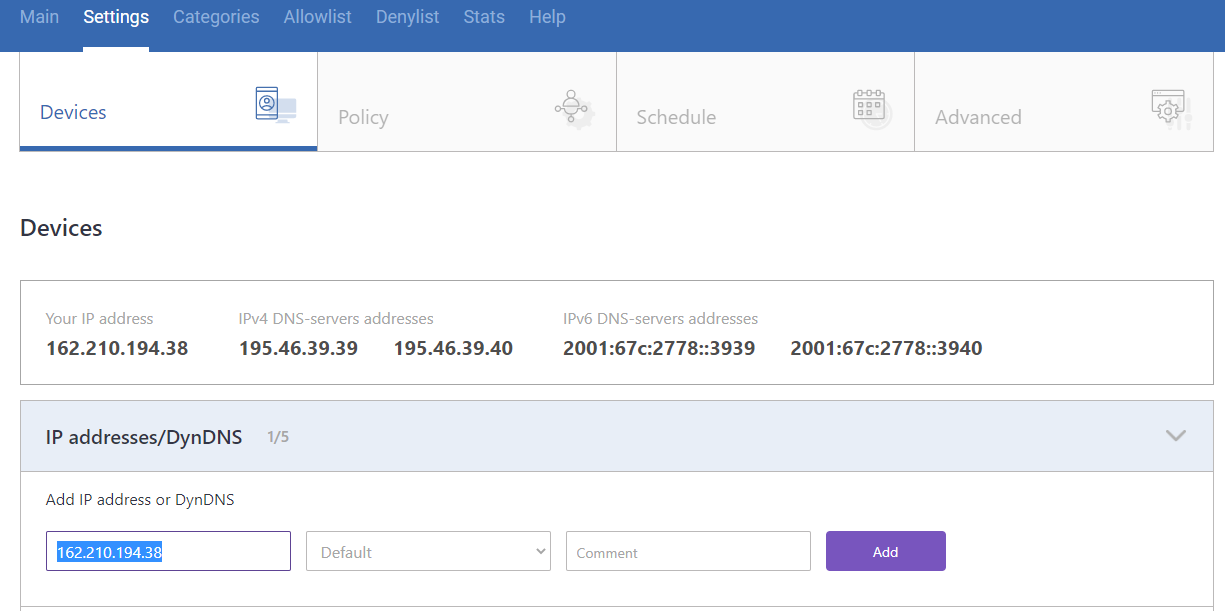 You have successfully configured your router.
!Please note that settings take 5-7 minutes to apply.
!Stats and filtering status update hourly.