Cybersecurity trends 2022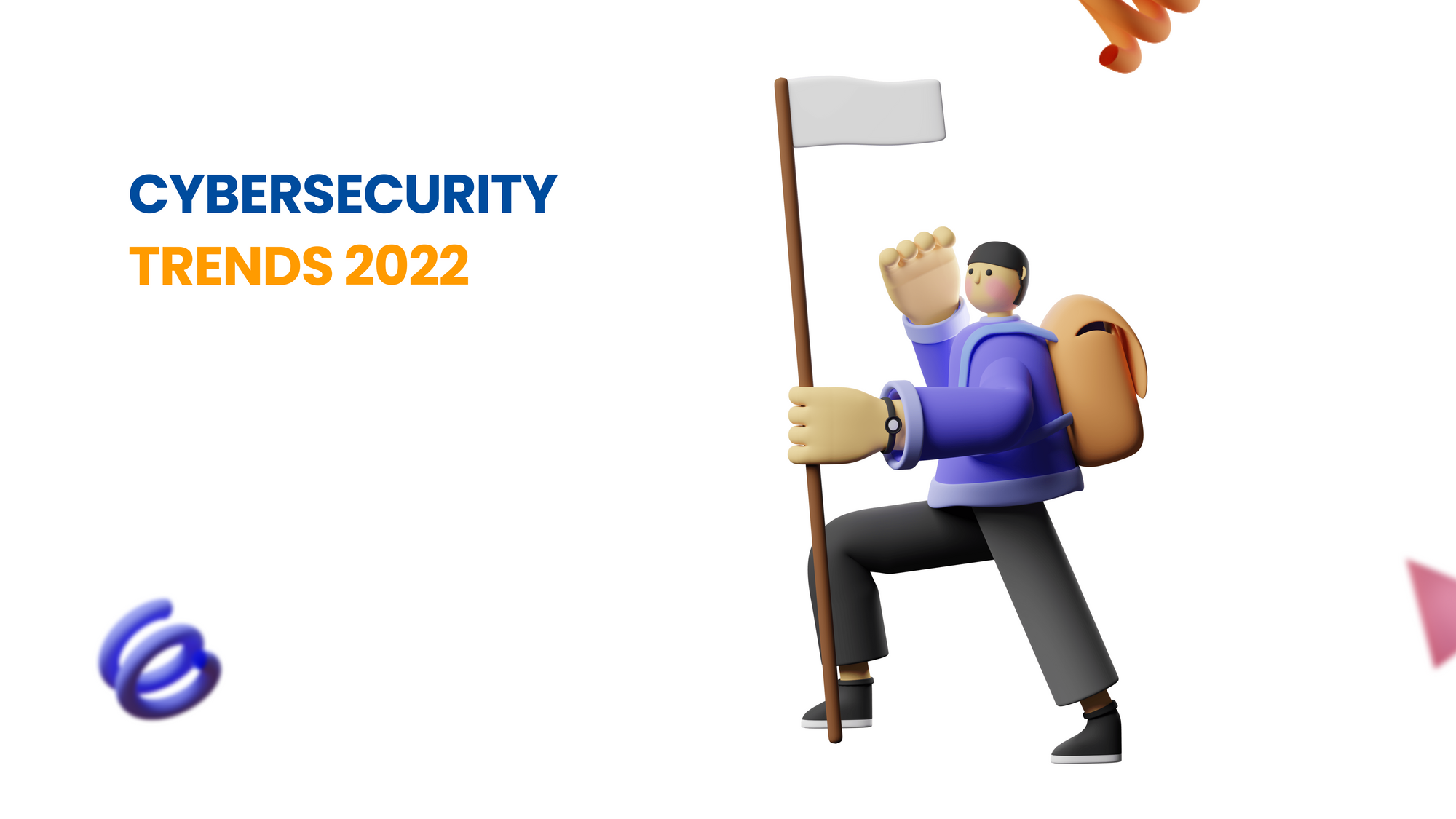 2021 was a year full of surprises, lots of changes, and digital transformation was given a substantial boost this year.
The pandemic had negative effects on economies all over the world. Global trade took a strong hit because of significant pressure on the supply chain. In addition to that, the biggest cyberattack by the ransomware group DarkSide targeted Colonial Pipeline Co. in the US.
Ransomware is currently sitting on the throne of existing cyberthreats, causing millions of dollars in losses in 2021 alone.
Most organizations took cyber precautions, yet some of them were breached. Cybersecurity is evolving and companies are taking it more seriously now, giving us hope that security doesn't fall behind the threats.
2022 will face many trends, and according to our cybersecurity experts, the top 5 will be:
Ransomware
Ransomware is now a primary threat for businesses, and with the past year or so considered the "golden era" for operators, cybersecurity experts believe this crime will reach new heights in the future.
Even though it is believed there is no way to be 100% protected against ransomware, it is still recommended to equip oneself with means such as DNS protection and antivirus.
Supply Chain Cyberattacks
Supply chain attacks have been a concern for cybersecurity experts for many years because a chain reaction triggered by one attack on a single supplier can compromise a network of providers. Malware is the attack technique that hackers resort to in 62% of attacks.
Remote Work
The Covid-19 pandemic forced most organizations to shift their workforce to remote work, often quite rapidly. Many surveys suggest that post-pandemic a high proportion of the workforce will continue to work remotely.
Many employees use their personal devices for two-factor authentication, and they may well have mobile app versions of instant messaging clients, such as Microsoft Teams and Zoom. These blurred lines between personal and professional life increase the risk that sensitive information could get into the wrong hands.
AI & Machine Learning
With a humongous amount of data becoming more available today, machine learning is starting to move to the cloud. Data scientists will no longer explicitly custom code or manage infrastructure. AI and ML will help the systems to scale for them, generate new models on the go and deliver faster and more accurate results.
Zero Trust
A DNS security solution with filtering at the client level authorizes enhancement in global enterprise network security. It advances infrastructure protection a great deal and can help network and security engineers to move forward towards zero trust architecture at their own speed.