Are employees working remotely a threat to the company's cybersecurity?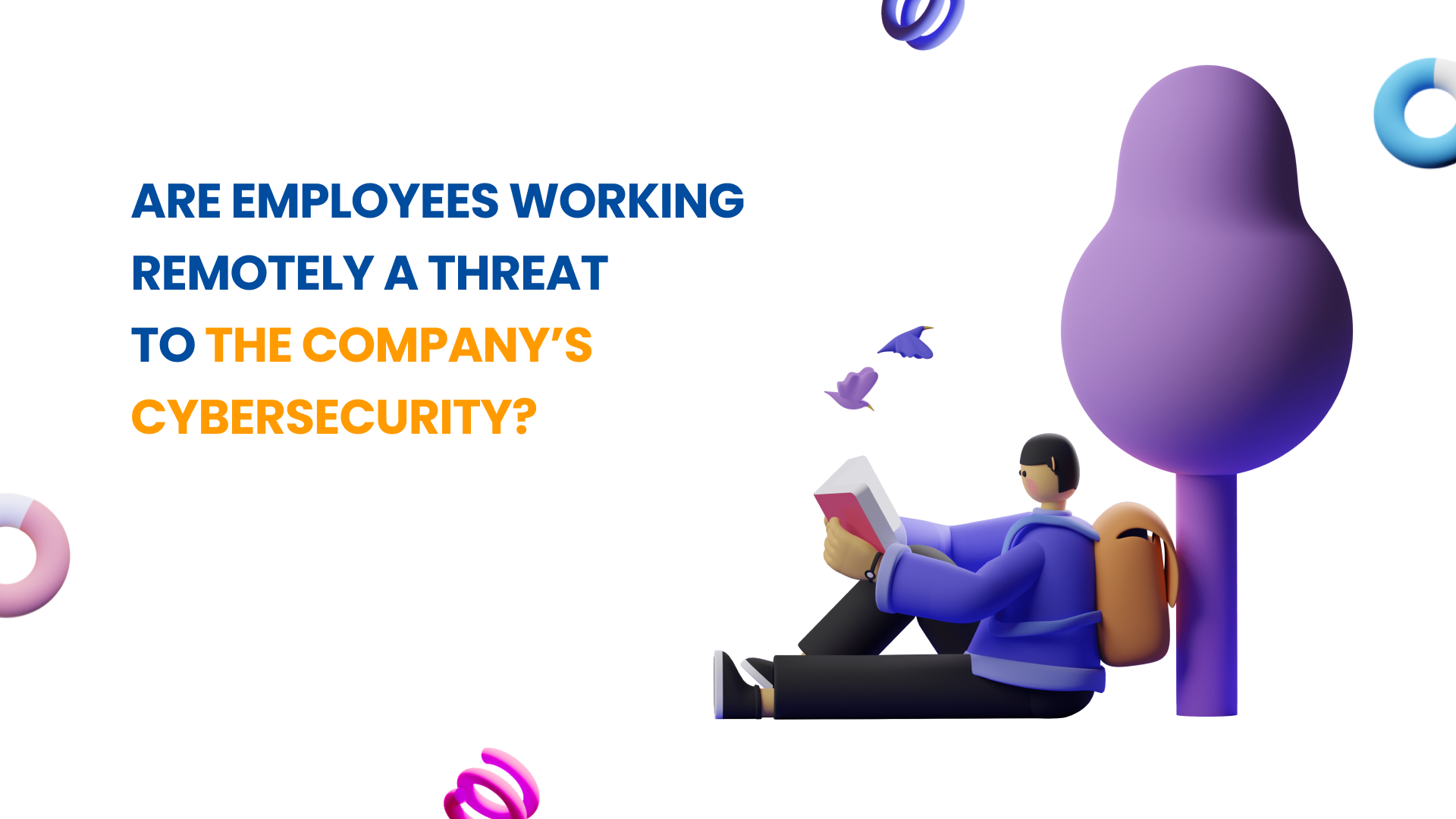 In the recent years a lot of workforce has started to work remotely. In these new conditions company managers ask themselves one question more and more often: how do we secure end points and protect our networks from stepped-up cyberattacks?
A hybrid model where employees work from home but come to the office from time to time has proved effective and helped boost efficiency. For this reason, employers are planning to encourage staff to work remotely. Up to 50% of employees will be working according to such model by the end of this year.
Over 80% of company managers believe remote work to result in a number of advantages. But at the same time new cyberthreats emerge.
In the past two years the number of cybercrimes have grown up by about 600%. Criminals have targeted 30% of companies and many attacks were successful. Employees working remotely were the number one target, namely, their apps stored in the cloud.
Experts forecast that the number of cyberattacks will continue to increase.
With the hybrid model, employees connecting their laptops to a corporate network pose additional risk for the security system. System hacks and confidential data leaks may occur through malware on these devices.
Cybercriminals are becoming more and more inventive, which is why IT specialists must create a cybersecurity model that will reliably protect access end points and cloud storages whether a workplace is at home or in the office.
This requires flexibility and prompt evaluation of possible risks, as well as changing settings to prevent and block cyberattacks.
It is essential to teach employees how to avoid hacker attacks and how to protect their devices in order to cut access to cybercriminals. The important thing is to detect all risks and eliminate them. This can be done with the help of special software that allows to block potentially dangerous resources and protects from phishing. Companies that build up security systems save money on cybercrimes and can combine remote and office work without any risks.